BROAD Glass Wool Pipe with Aluminum Foil
BROAD glass wool pipe is made by adopting unique centrifugal technology and adding environmental adhesives of thermosetting resins-based into molten glass fibrosis.
Glass wool pipe covered by a thin layer of aluminum foil will increase insulation effect greatly.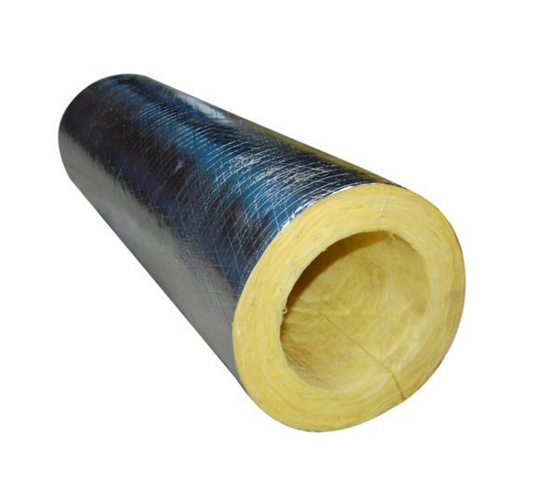 Advantages of BROAD Glass Wool Pipe with Aluminum Foil
1. High compressive strength, tensile strength and good durability ensures the reliability and long-term stability.
2. Low thermal conductivity can effectively reduce the heat loss of the building to achieve energy saving and emission reduction.
3. Not release heat and poisonous smoke.
4. Good performance of non-hygroscopicity, ageing resistance.
5. Light weight and easy to be cut and processed
Package of BROAD Glass Wool Pipe with Aluminum Foil
Our standard package: Vacuum compressed packing in plastic bag and plastic woven bag.
However, due to excellent rebound property, when reach the destination our glass wool will rebound almost to the original level in 24 hours after been unpacked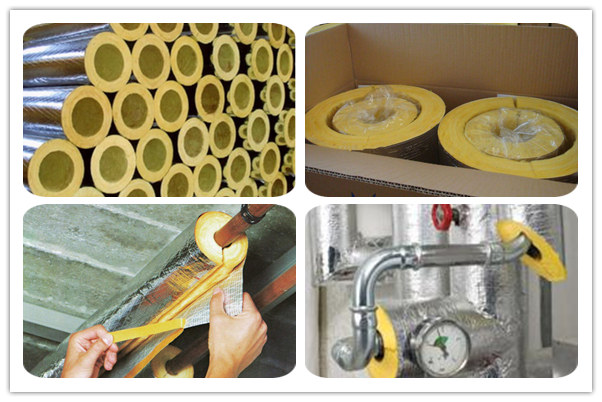 Technical Data Sheet of BROAD Glass Wool Pipe with Aluminum Foil
| | | | | | |
| --- | --- | --- | --- | --- | --- |
| Number | Item | Unit | National Standard | Company Product | Remark |
| 1 | Density | kg/m3 | | 10-48 | GB483.3-85 |
| 2 | Avearage Fiber diameter | μm | ≤8.0 | 5.5 | GB5480.4-85 |
| 3 | Hygroscopicity | % | ≥98 | 98.2 | GB10299-88 |
| 4 | Thermal Conductivity | w/m.k | ≤0.042 | 0.033 | GB10294-88 |
| 5 | Noncombustibility | 0 | Noncombustible | Noncombustible (A) | GB5464-85 |
| 6 | Sound Absorption Coefficient | 0 | 0 | 1.03 product reverberation method 24kg/m3 2000HZ | GBJ47-83 |
| 7 | Highest usage Temperature | °C | ≤480 | 480 | GB11835-89 |
Welcome to send your message to us